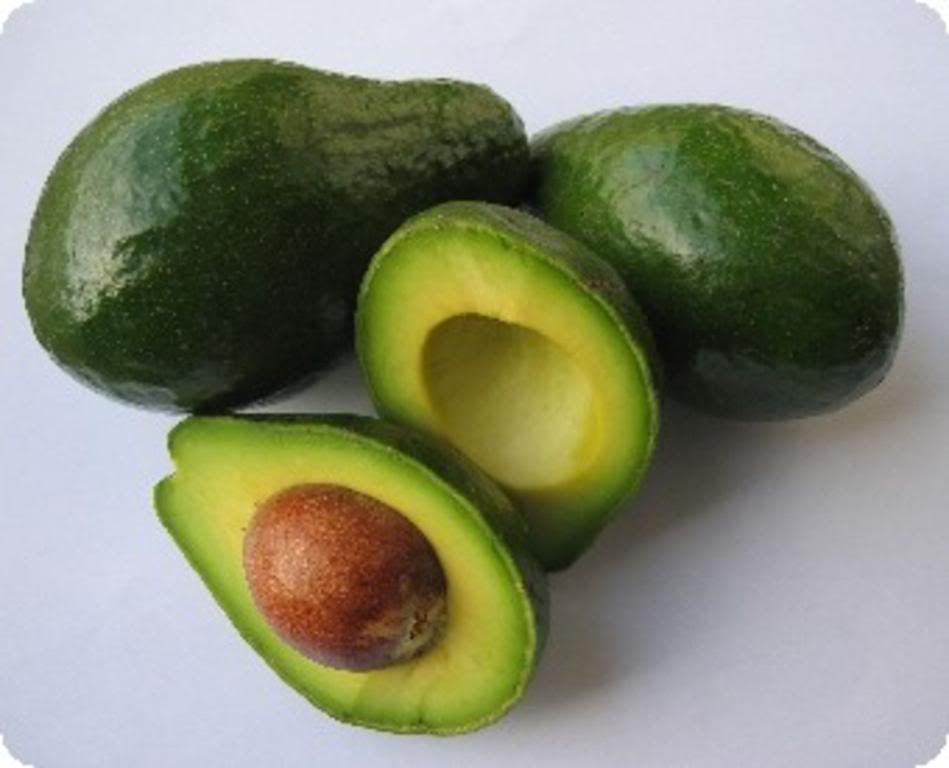 This is one of my favorite salads, but because of the fat in the labane and avocado, suggest you limit it to once a week or so. It is very simple to make if you do the preparation ahead of time. You will need to take a quart of raw yogurt preferably and drain the whey off the yogurt. To do this you simply put a cotton cloth or some sort of linen cloth over a strainer. Pour the yogurt directly on top of the cloth and wrap. Place the strainer on top of a bowl to catch the whey. Place the yogurt in the refrigerator and allow it to drip over night. You will get a very thick cheese. You will not use all of this labane, but it is very delicious to eat with your breakfast or on some toast for a snack.
Avocado Salad
Ingredients:
1 avocado, peeled, pitted and chopped
Juice of 1/2 lemon
1/2 cup labane
1 tomato, diced
2 green onions, chopped
1 small handful of coriander leaves, chopped
Salt and Pepper
Hot sauce or 1 teaspoon of harisa
(hot pepper sauce) - optional
Directions:
Place the avocado in a bowl and smash with a fork. Add in the lemon juice so the avocado does not turn brown.
Add in the labane and stir well until it is completely mixed. Add in the onion, tomato and seasoning.
Mix well and then add in the coriander leaves. You can eat this with some tortilla chips, triangle pieces of whole wheat pita or plain right out of the bowl without any bread.